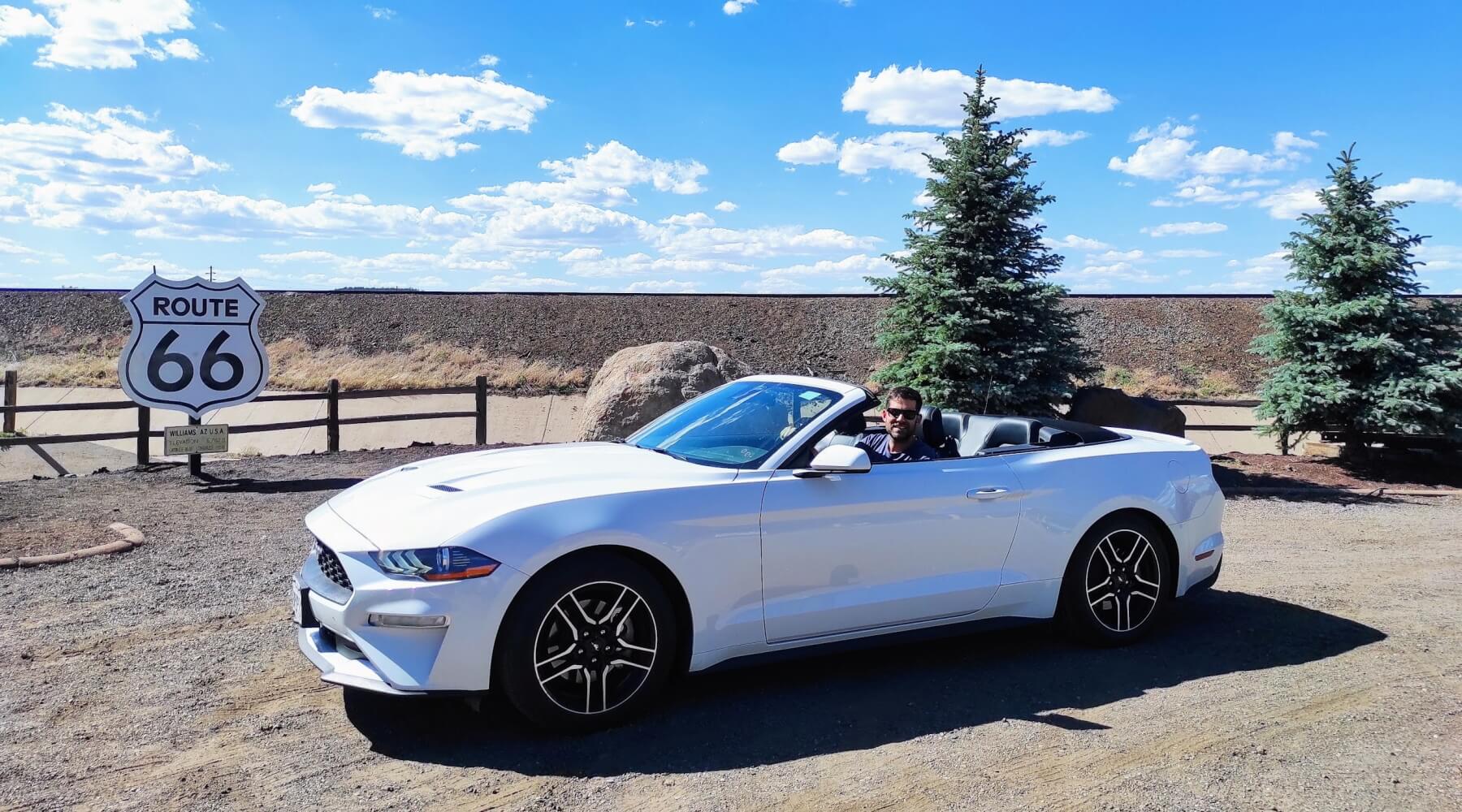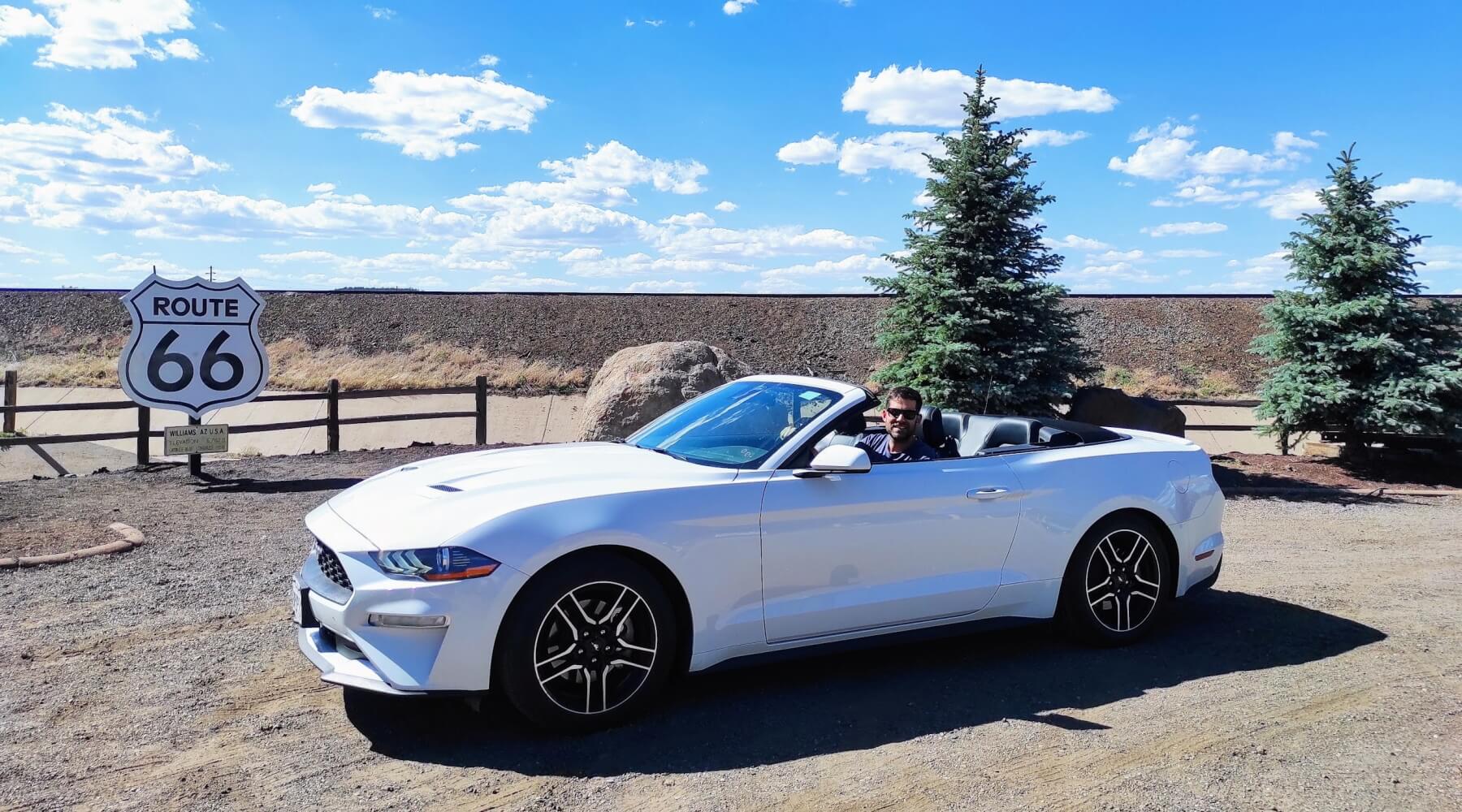 Route 66 – The Journey of a Lifetime
If you are considering a road trip alongside Route 66 look no further – in a series of blog posts "Route 66 – The Journey of a Lifetime" we will share all information needed to ensure you make an informed decision and have lots of fun, should you decide to travel along the Mother Road! We have taken Route 66 for our Honeymoon, but it is a road trip well suited for both family and friends' holidays trips.
When we first started planning our road trip, we were conscious about the time we had available. Wanting to make the most of the 15 days we had, but also avoiding unnecessary hustle, we decided to start our journey in Oklahoma City. This meant losing the first 850 miles of the historic route, but it was well worth it. We would not recommend doing the 2000 miles we did in less than 15 days, as the beauty of this journey lies in the people you meet, the oddities you discover and the time you spend wandering around some of the larger and smaller towns in America. 
We got married on May 28th 🥳, therefor having most of our trip fall early in June. The weather was mostly mild, except for Las Vegas where temperatures rose to 107ºF. But that's actually part of the Vegas experience, and it is quite easy to bear. 
We flew out from Oporto (Portugal) to Oklahoma City, with 2 connections, in Madrid (Spain) and Dallas (Texas). It was a long trip, 22 hours door-to-door to be exact, so we decided to stay 1 full day in Oklahoma (2 nights) to ensure we recovered well. It was a wise decision and Oklahoma proved to be a really nice place to chill and walk around.
We rented a convertible Mustang from Hertz (through Booking.com) for $56/day in Oklahoma City Airport, which we only picked up on day 3, handing it over in Los Angeles on day 12. This meant 9 days with the car, which was more than enough and significantly helped with cost savings. LA, where we spent the last 4 days, has metro, bus, tourist bus services and uber everywhere so you can save a lot of money by handing it off when you arrive, especially because gas is much more expensive on the West Coast.
Tip! We had fuel pre-paid in Oklahoma, which was a MAJOR cost saving. Thanks Hertz – Oklahoma for gently informing us of the price difference between both coasts 😉 
We flew back home from Los Angeles to Porto, with the same 2 connections (Dallas and Madrid). It took us 24 hours exactly to get home, as we lost our connection in Madrid, due to an IT issue that made us take off 2 hours late from Dallas. We were lucky to get the last connecting flight to Oporto on the same day, so the jet lag was pretty manageable. 
We tried to balance budget and style, knowing it would be difficult to find style within a budget, especially in small towns, where offering is limited. 
Large bits of Route 66 are no longer drivable but the I-40, the modern interstate that crosses the country, coast to coast, is a suitable alternative whenever needed. The majority of I-40 runs in parallel with the historic Route 66, making it easy to go in and out, according to the time you have available and the sights you would like to stop for.
The below is merely indicative. Route 66 appeals to people in different ways and for sure has something to appeal to every taste: from memorabilia fans to spa advocates, from foodies to adventurous, there is something for you no matter your traveler profile.

This adventure turned out to be cheaper than we had initially estimated. Opting for no frills hotels, pre-paying gas and asking for take-away boxes whenever meal doses were larger, were a big part of our savings. How much you spend will very much depend on your own likings and preferences, but here's a breakdown of our expenses: 
Car Rental and Fuel - 1100€