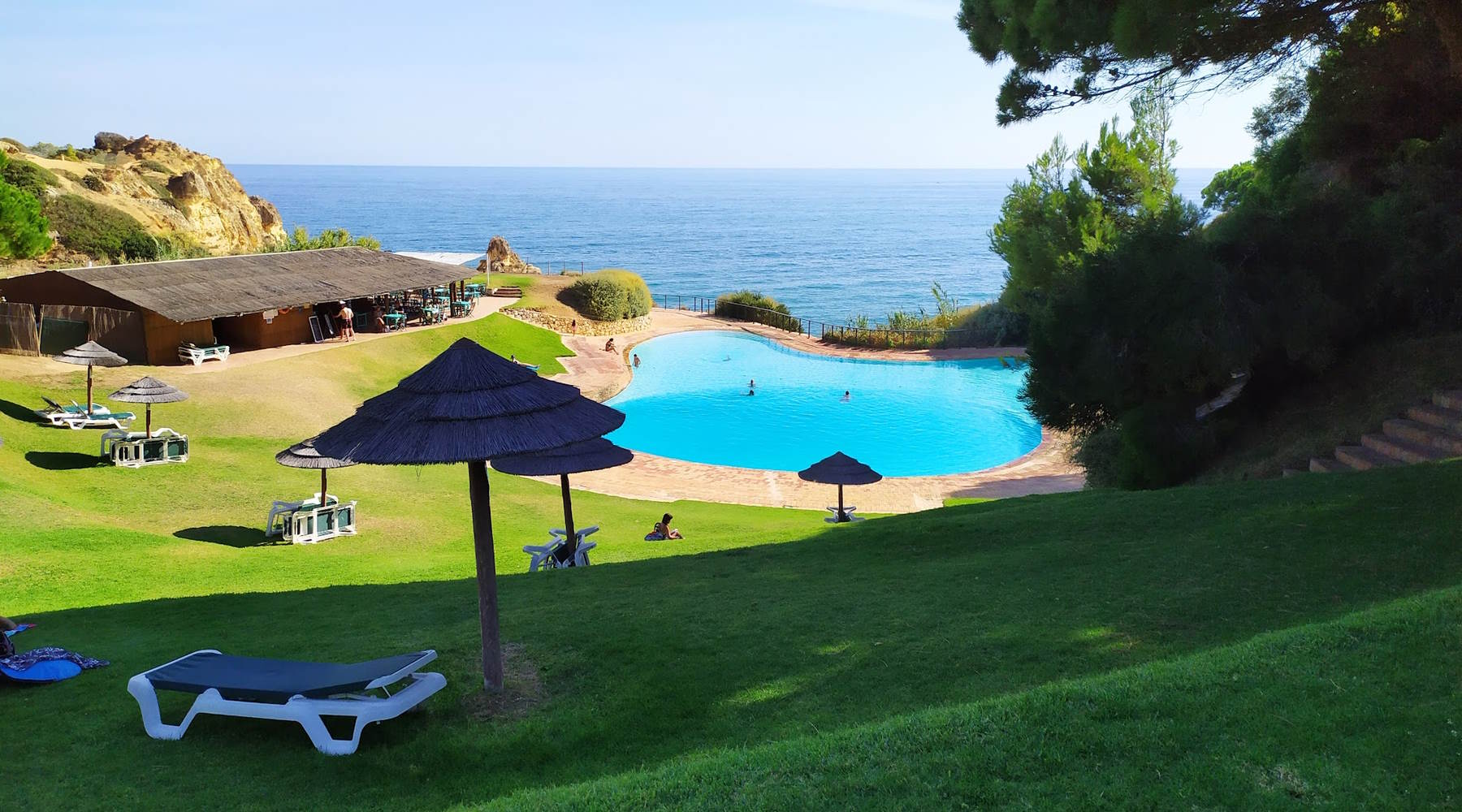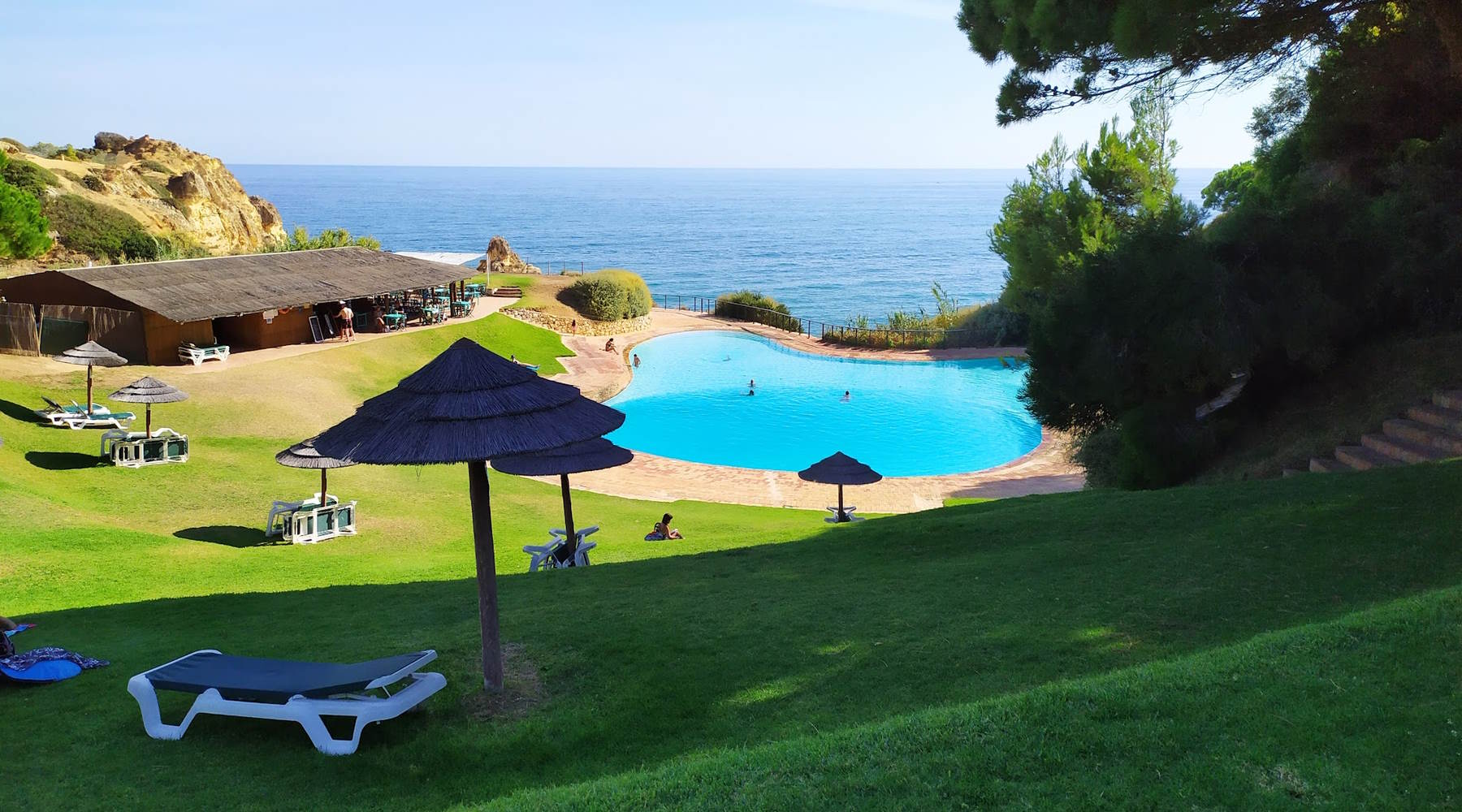 Childwood memories in Prainha - Algarve
I remember as if it was yesterday, the day in which Princess Diana died. I was staying with my parents and sister at one of the serviced apartments of Prainha Club, and remember having breakfast in bed, staring at the emotive images on TV, feeling that I was witnessing an historical moment, an unprecedent experience of worldwide commotion. Although this sad event stayed forever associated with Prainha, it didn't stain the experience – quite on the contrary, it helped us remember Prainha as part of our history as a family and as citizens of a global world. 
I understand those who feel that Algarve has become overrated – hotel prices have escalated, supermarkets are packed, restaurants have huge waiting lines, and service has deprecated in the past couple of years, with younger, less trained professionals replacing experienced staff after Covid prompted many to look for more stable professions outside Tourism. Still, we feel that there is a certain nostalgia about getting back to Algarve every summer – stopping at gas stations in the highway to find other thousands of families on the same journey; revisiting old restaurants where fish and seafood is freshly caught and chosen at the entrance; and diving in the transparent water of many beaches to compare water temperature with that of the previous years. 
We both like trying new things but I am the most uneasy of the two – I don't appreciate going to the same hotel twice, nor having two people at the table have the same dessert. I am known for asking the weirdest dishes on every menu, and for stealing dessert from others to ensure I try as many as I can. With Prainha, however, things are different. I have been going there regularly with my family since I was a kid and I don't get tired of it. 
Prainha Group has 3 different brands under it – Aldeamento Prainha, Prainha Club and Vitasol Park. Over the years, we have stayed both at Aldeamento Prainha and Prainha Club, depending on availability. While Prainha Club offers more modern, white-toned apartments facing a light blue pool, Aldeamento Prainha is a combination of traditional houses from Algarve and townhouse apartments, older and with a more outdated look, but mostly with a better location and view.
This year, we spent 5 nights at Aldeamento Prainha, in one of the Townhouse Apartments (Block 4). It was a short but effective stay and we have managed to completely relax and enjoy ourselves in the immense green and blue of the complex.
Check-in starts at 4pm – upon arrival, you should go to the reception at Prainha Club, independently of whether you are staying at Prainha Club or at the Aldeamento. Upon checking in, the townhouses can be accessed on foot or by car, in which case you will need to pass the security guard. Parking is available onsite although not necessarily close to your apartment.
Our apartment at Block 4 was accessed by staircase only, which may be less convenient for the elderly or parents travelling with small children. It has a large living room, with a sofa-bed, kitchenette and dining area; a 2-bed bedroom with closet; a large bathroom with bath and a balcony with a pleasant view over the gardens. Room service is available twice a week, on predetermined days and may take place at any designated time. You may request to postpone it if more convenient and the staff will make their best to accommodate. Bed linen and towels are changed, but kitchen cleaning is of guest responsibility.

Furniture is plain but practical – you should not be spending too much time inside the house so what is available is perfectly suitable for quick breakfasts, casual lunches and splendid sunsets. Appliances included Fridge, Oven, Stove, Toaster and Kettle. Cutlery, dishes and cups are available, as well as pans and kitchen cloths. Washing machine, iron and iron board are also available. We always recommend bringing dishwasher detergent, a sponge, and a kitchen knife – you can also buy them at Orange Supermarket, the expensive but convenient grocery store of the complex.
What makes Prainha so special are its outdoor areas – the proximity of the almost private beach, accessible by elevator (or by intrepid curious people form the side beach, who climb the rocks to take a look); the immense Oceanic Pool, the most beautiful I have ever seen, sitting on top of a cliff; the convenience of the Prainha Club pool, with a dedicated area for children; the immense green prairie; the tennis and paddle courts; and the narrow, flowered streets, sided by white and blue houses, in which lively, numerous families laugh and play. 
On check-in you will be given a paper bracelet that gives you access to all the above. The elevator for the beach leaves you at Caniço, the beach bar & restaurant that fits perfectly on the cliff. From there, you just need to go through a set of stairs to get to the beach level. Bathrooms are available (although not always super clean). 
Prainha beach is small and charming. Make sure to be there early, to grab a good spot and don't feel awkward if someone stretches their towel right next to you. There needs to be room for everybody! If you are SUP fan, early mornings are also the best time to jump on your board, as the sea tends to get more agitated as the day goes by. Depending on the tide, you may be able to walk left, to see a natural lagoon that forms. 
Caniço is usually not open until 10.30 am, but it is your best option for a morning expresso on the beach. The only available alternative is across the rocks, at the Alvor Beach – give it a try if the tide is low, as it is a wide, long, lively beach. Caniço is an expensive place, with terrible customer service – most families either go back to their apartments for lunch or bring sandwiches to the beach, to spend a full day. You will see vendors walking up and down the beach selling "Bolas de Berlim" a popular sweet, often sold on beaches. It can be eaten plain or with cream (or in a multitude of other varieties, recently created, such as chocolate or kinder bueno). 
The Oceanic Pool is quieter during mornings but tends to get busier when people start getting out of the beach. It is one of my favorite places to see the sun go down, as it is surrounded by green slopy hills, that have a magnificent view of the sea and the cliffs. It is a big, deep pool so diving is allowed. The pool bar has a decent offer of sandwiches and salads, so it can be an alternative to home cooked lunches. Don't miss the Pastel de Nata ice cream – it is delicious and not so easy to find. 
Other useful info
 About Prainha
Pranha's complex includes a conveniente supermarket (Orange Supermarket) - it is significantly more expensive when compared to other portuguese chains (such as Pingo Doce or Continente) and it has less variety too. Still, its' practical location makes it ideal to grab breakfast or snacks - its regional bread is fairly good (just make sure to order it in advance) and the freshly squeezed orange juice makes a perfect summer breakfast.
If you will be cooking at home, or preparing healthy snacks to take to the beach, I suggest a trip to Intermarché in Alvor or to Continente and Pingo Doce in Portimão. Both Pingo Doce and Continente have online shopping and home delivery.
The beach at Prainha is very small and unlike other spots in Algarve, does not include a rental service for beach tents or chairs. Make sue to bring your own to protect yourself from the sun in peak hours.
Prainha is a great place to practice Stand up Paddle (SUP) as the sea is calm and there is a lot to explore. However, keep in mind that the access to the beach is made through an elevator in wich the board won't fit if inflated. Practiotiners must access the beach through the staircase when carrying their boards.
Caniço's Restaurant & Bar also offers a snack service of salads and sanwiches. Orders are only available after 1.10pm, service is slow (45 minutes wait time for a cold sandwich) and the quality is below average - the bread, in particular, was disappointing
The best expresso in the complex can be found at Prainha's Club restaurant and café. It is the only place where Nespresso is available.
If there is one thing that gives us pleasure in the holidays is to spoil ourselves with good food. We enjoy tasting different flavour combinations, often abusing calories with promises of working out after vacations.
Algarve is one of our favourite regions in the country to eat well, with a wide variety of fresh fish restaurants. Staying in Praina, we had the chance to wonder around Alvor and Portimão, below are some of our favourite experiences.
Our trip to Algarve this time was unexpectedly adventurous – our car broke down in Grândola, in the hot and dry region of Alentejo and we had to complete the last 1,5 hours of the journey by taxi.  Upon arrival, we looked for a place easily accessible on foot, where we could eat something comforting, fast – we ended up at Prainha's Italian restaurant, "Miss Pasta", located right below our apartment. The restaurant has been there for years, and we had never given it a chance before, but it looked recently renovated, with a fresher look and a modern vibe, so we decided to book a table. We were happily surprised by the friendly service, the fresh products, and the lively ambience.  
As an entrée, we ordered a tomato bruschetta, which was large enough for the 2 of us, and could be used as a light lunch main for 1 person. Each of us then ordered its own pizza, both crispy and full of flavor. To drink freshly squeezed lemonade and local beer. Decent price point overall.  
After our wonderful experience at Miss Pasta, we decided to give Caniço – Prainha's renowned beach restaurant, a second chance. We had not been impressed 3 years ago, when we visited it for the first time, before Covid-19, and unfortunately, our opinion did not change this time. Don't get me wrong, the restaurant is in a beautiful cliff, with amazing views of the sea and a very summerly vibe. But the service is terribly slow an harsh; there are way too many tables for such a reduced space; and the food is not priced competitively when compared to many other high quality seafood restaurants in the area.  
That said, the views and ambience are worth taking the chance, specially if you choose smartly. For a party of 4, we had: 1 "Ameijoas à Bulhão Pato" as an entrée and 1"Arroz de Ligueirão" as a main. The red sangria was way too sweet although fresh but the desserts were varied and catering to all tastes – from regional specialties such as "Misto Algarvio" (with almond and alfarroba) to usual favorites such as "Tarte de Amêndoa" (almond pie) or "Fondant au Chocolat". 
Retiro do Peixe Assado  Portimão
A family favorite, we always make time for a visit to Portimão for fresh grilled fish. This fisherman city is known for its market and porto, and is located only  5km from Prainha. Reservation is usually not required, if you arrive early  as the restaurant is located in a large building, previously used as a fisherman storage room, with high ceilings and simple décor. A parking lot is available on site, behind the main entrance. Upon arrival, check which fish is available at the counter and discuss with whom is on call what the recommendations for the day are.  
Once you have chosen your fish, you will be taken to your table. Grilled fish is served with boiled potatoes and a salad of your choice – we recommend the one with grilled peppers, lettuce, and tomatoes as the most traditional. 
Skip dessert to save some space to the best ice creams in town, served at Nosolo Italia, an easy 15 minute walk from the restaurant. Crepes, waffles, and other savory items are also available, if you would rather take this trip in the afternoon.  
For the past couple of years, the narrow streets of Alvor have unfortunately lost some of its charisma. A large number of italian restaurants and irish pubs have popped up in all corners, together with uninteristing souvenir shops that offer everything from clay coqs to cork bags.  
Fortunately, some traditional fish restaurants seem to be able to maintain their flair, while still investing in more modern amenities. The Fisherman is one of them, it has been through some infrastructure alterations, which make it bigger and cozier in chillier nights. The dining area has been protected from the grilling area which, however, remains central enough to be the star of the night, with all kind of fish and seafood efficiently jumping in and out of the grill to the table. 
We kicked off our meal with a tasty bunch of olives and fresh traditional bread, followed by a "Massada de Peixe", a fish and pasta dish which is one of our restaurant favorites –  the pasta was cooked al dente and there was plenty of fish to justify the proximity to the sea (and the restaurant's name). For dessert, we had a lavinglishy decadent "Misto Algarvio" but you can also save space for a crepe with sugar and cinnamon at the stanging booth of Tutti Gelato.