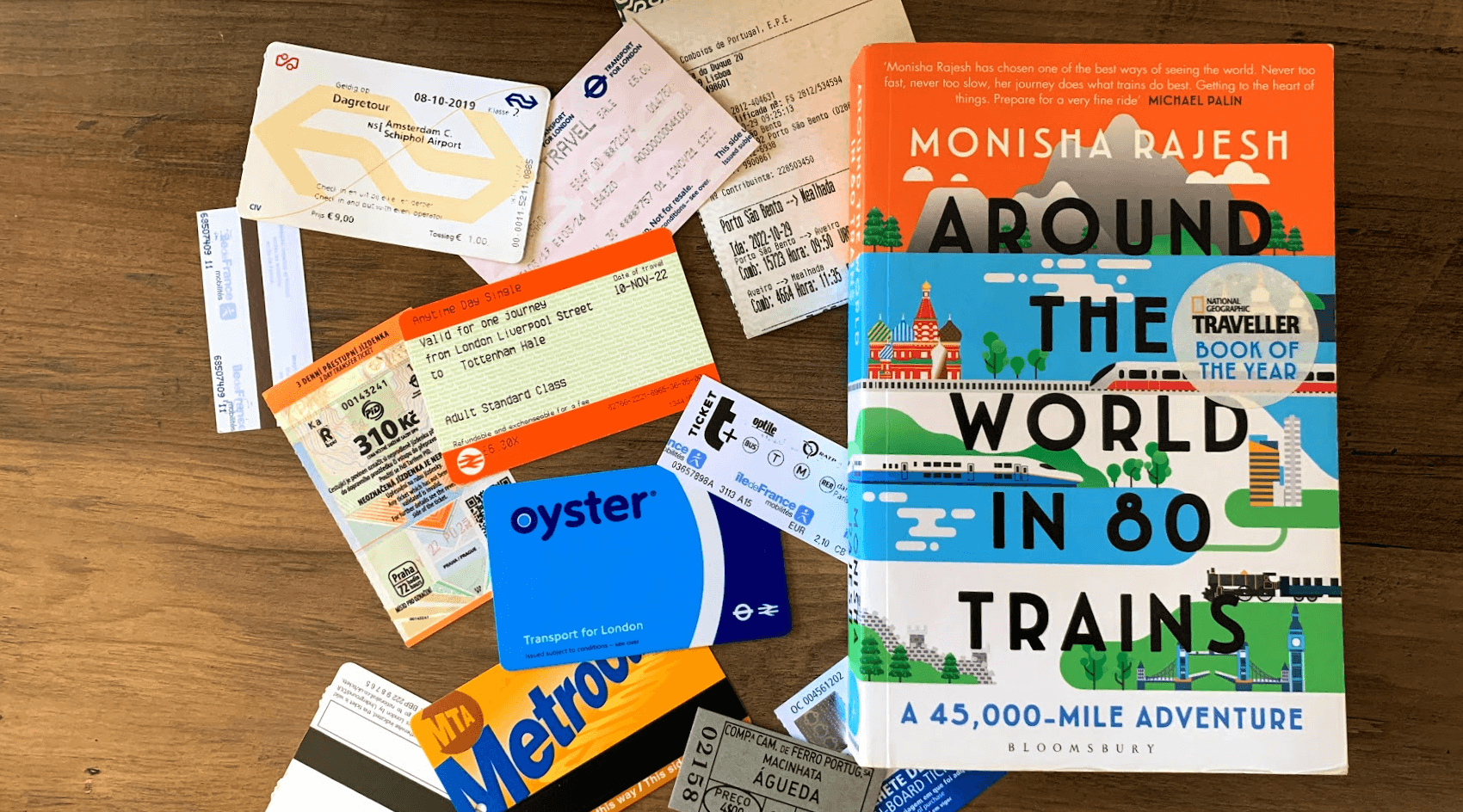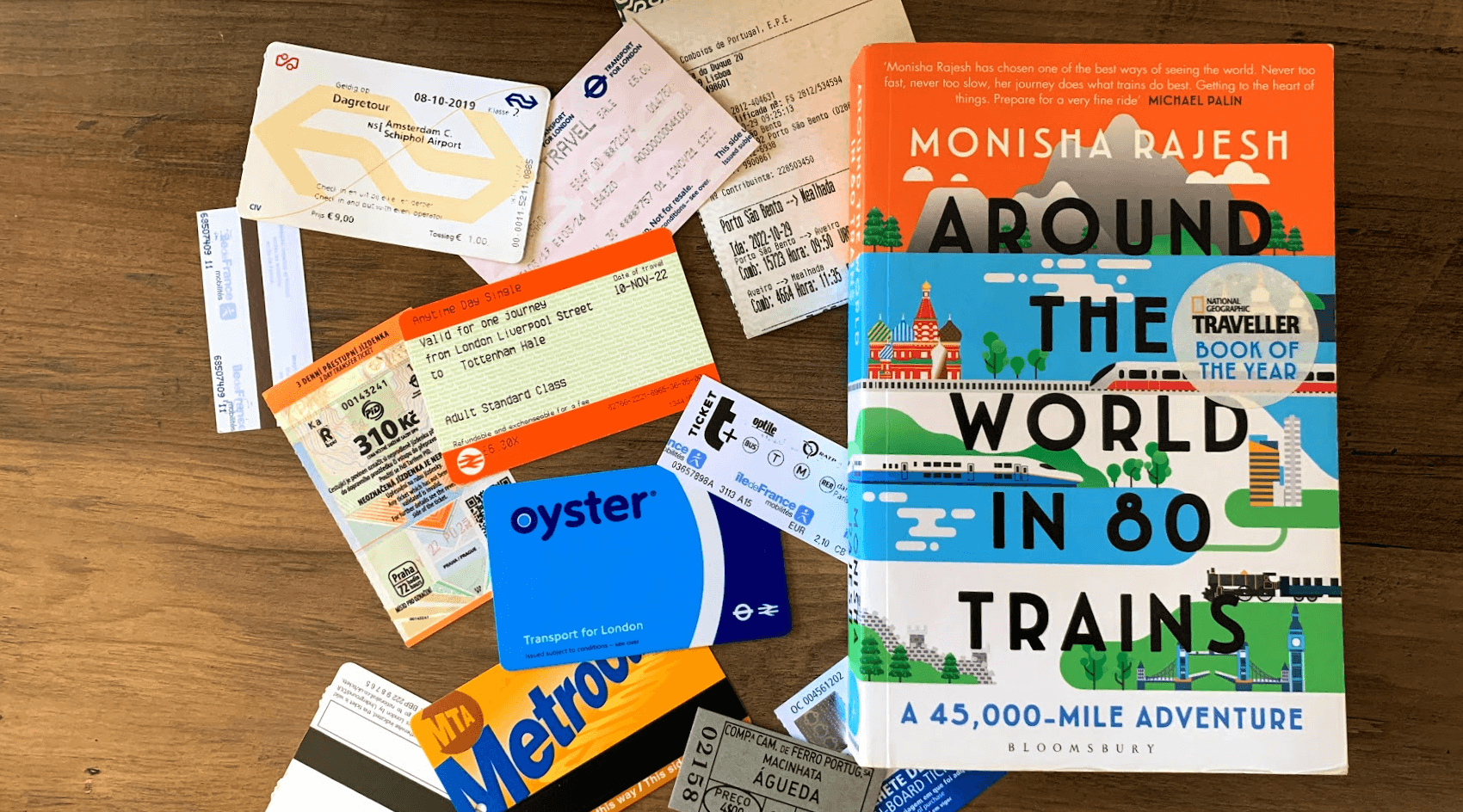 Around the World in 80 Trains: A 45000-Mile Adventure by Monisha Rajesh
In a world where air travel has become the norm, there's something truly captivating about embarking on an adventure around the globe by train. Train travel possesses an undeniable charm that has entranced generations of adventurers. The rhythmic chugging of wheels on the tracks, the soothing sway of the carriage, and the ever-changing scenery passing by create a unique and immersive experience.
In "Around the World in 80 Trains", Monisha Rajesh takes readers on an extraordinary 45,000-mile journey across continents, capturing the essence of train travel and offering a glimpse into the diverse cultures and landscapes she encounters along the way. Monisha brings the reader along from the planning phase of her travel around the world, kicking off the adventure with her fiancé, Jem, boarding the Eurostar in London. Together, they embark on an immersive journey across Europe, Asia, North and South America, and beyond.
As Monisha embarks on her adventure, she traverses an incredible array of landscapes, each with its own distinct beauty. Through her descriptions, she paints a picture of the world's natural wonders, inviting readers to imagine themselves on board these diverse trains, witnessing the changing scenery outside their windows.
Beyond the captivating landscapes, "Around the World in 80 Trains" is a testament to the power of human connections. Monisha shares encounters with fellow travelers and locals, highlighting the fascinating stories, traditions, and hospitality she experiences along the way. From engaging conversations with strangers to unique experiences that break down cultural barriers, the book reminds us of the shared humanity that unites us, regardless of our geographical differences.
In an era of fast-paced air travel, "Around the World in 80 Trains" offers a refreshing perspective on the significance of slow travel, inspiring us to embark on our own journeys and explore the world in a more deliberate and immersive way.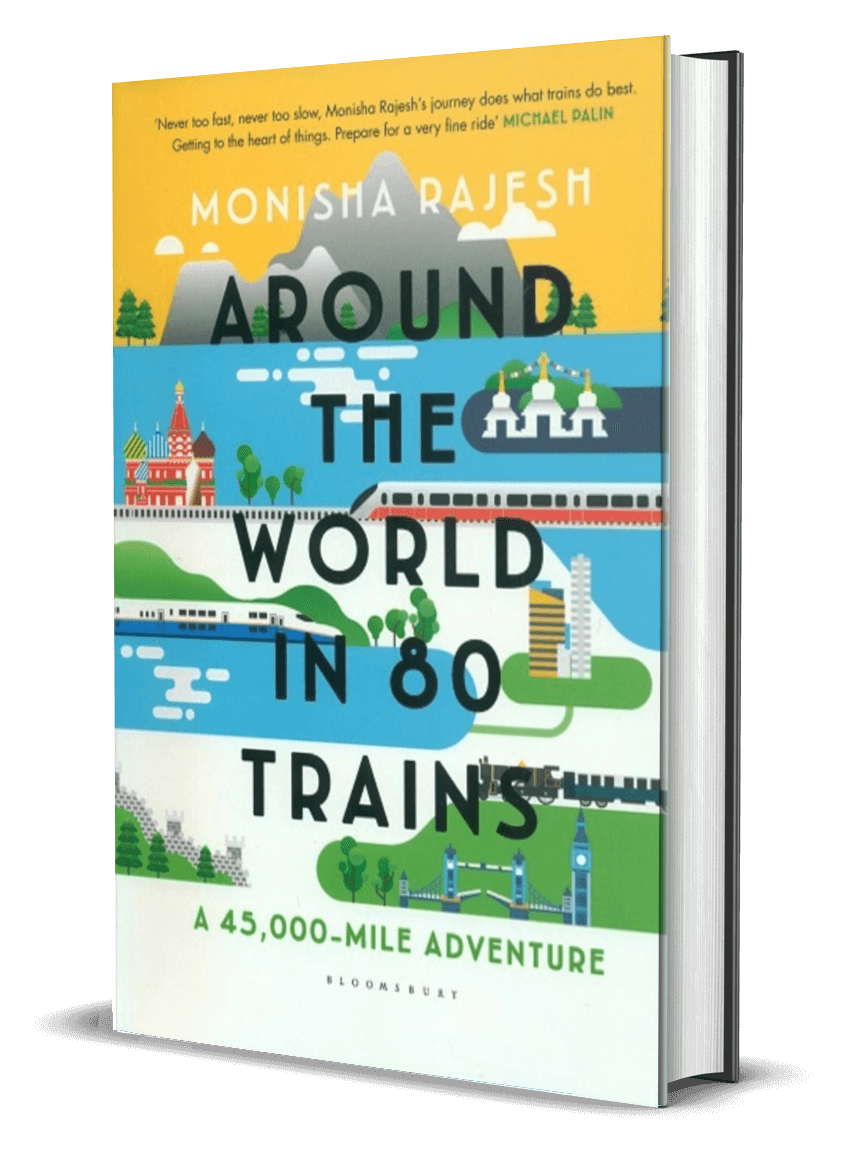 AROUND THE WORLD IN 80 TRAINS: A 45000-MILE ADVENTURE
When Monisha Rajesh announced plans to circumnavigate the globe in eighty train journeys, she was met with wide-eyed disbelief. But it wasn't long before she was carefully plotting a route that would cover 45,000 miles – almost twice the circumference of the earth – coasting along the world's most remarkable railways; from the cloud-skimming heights of Tibet's Qinghai railway to silk-sheeted splendour on the Venice Simplon-Orient-Express.
Buy now
Monisha Rajesh is a British author and journalist known for her travel writing. She was born in the United Kingdom and is of Indian descent. Rajesh gained recognition for her book "Around India in 80 Trains," which chronicled her four-month journey across India by train. Her second book, "Around the World in 80 Trains," expanded her travel adventure to a global scale, encompassing multiple continents and train journeys. Rajesh's writing is praised for its vivid descriptions, cultural insights, and engaging storytelling style.