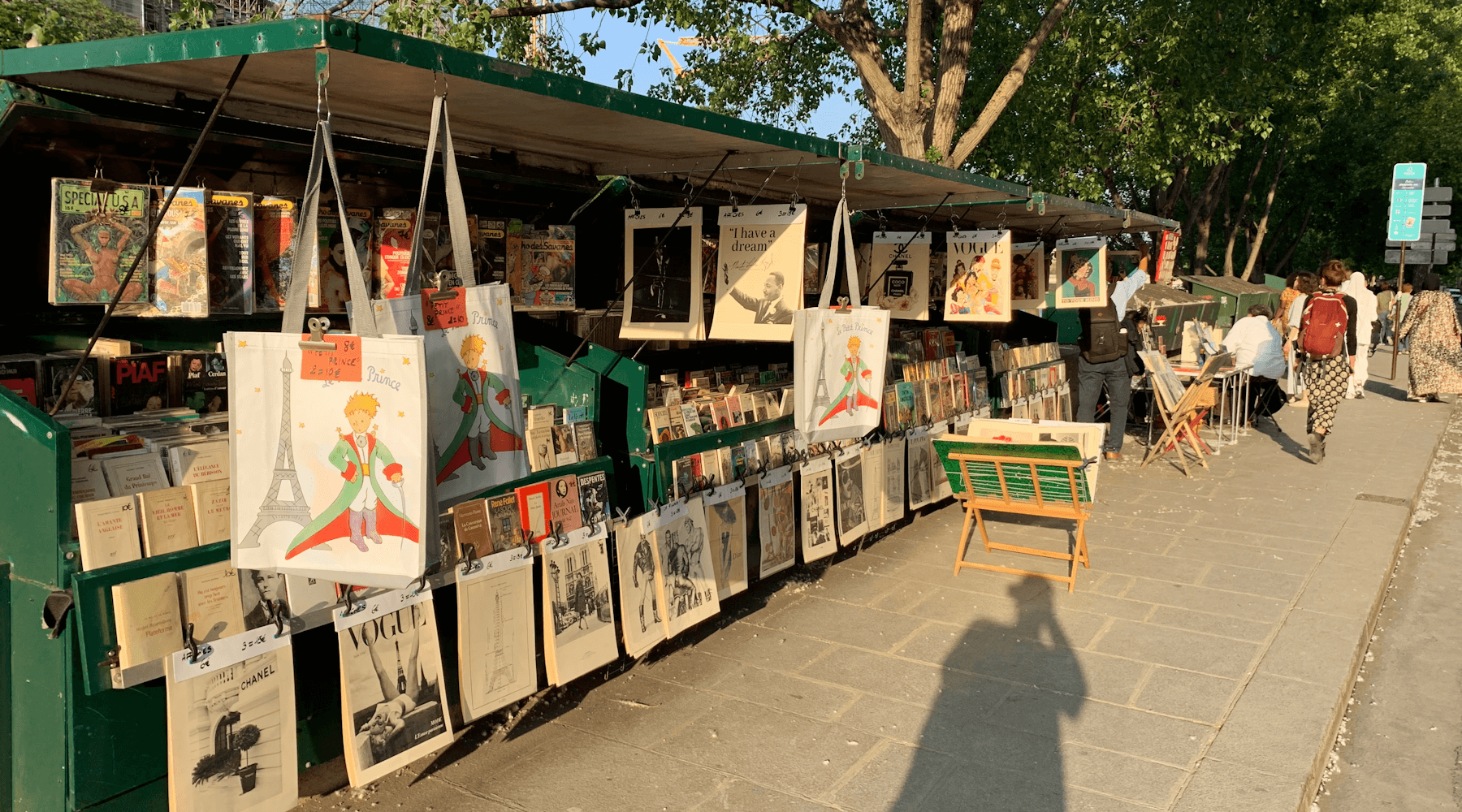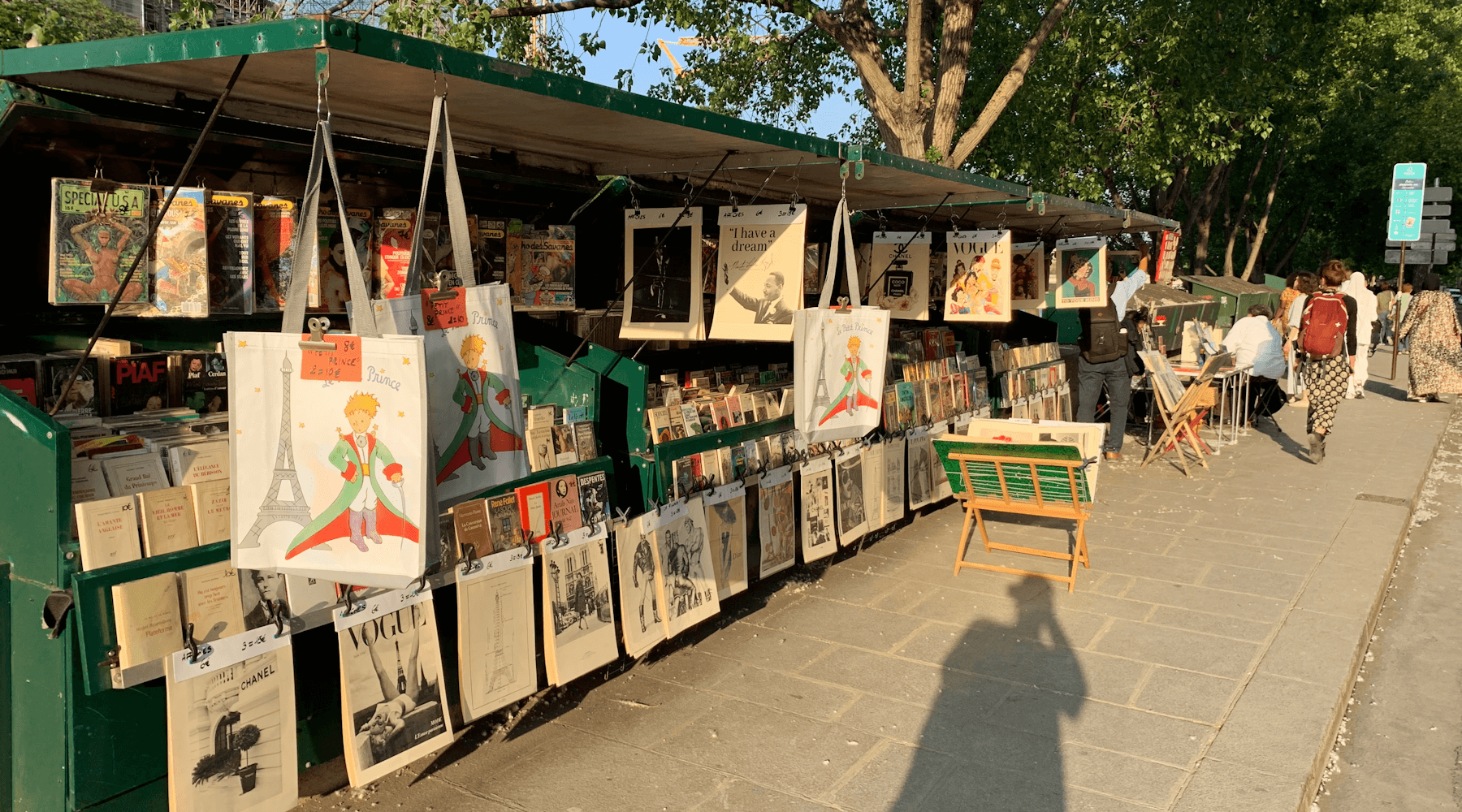 Embarking on a journey through Parisian Art and Marais
After a magical stay at Disneyland Paris, we bid adieu to the enchanting world of fairytales and returned to Paris. Taking the train from Val d'Europe to Charles de Gaulle (Etoile) and then the metro to Montmartre (Place du Clichy), it took us around 1h30 to arrive and settle into the same hotel we stayed on Day 1 Ibis Paris Montmartre 18ème.
Our first destination once refreshed was Les Invalides, officially known as Hôtel National des Invalides. This historic complex, with its well-known golden-dome, was originally built as a military hospital and retirement home for war veterans. Today, Les Invalides houses 3 museums and 2 churches while still retaining its original function towards supporting war veterans. The vast "Esplanade des Invalides", the green lawns in front of the complex, offers a stunning view of its majestic buildings. It is also the perfect spot for a chilled picnic. We got 2 salads from the nearby supermarket Franprix and enjoyed the sun sitting in the grass, surrounded by young people savoring the leisurely day.
Reenergized after lunch, we strolled along the riverbank, towards the renowned Musee d'Orsay. This was one of the few museums for which we could get a ticket – if you would like to visit this or any of the most popular museums make sure to book your tickets well in advance. The Louvre and L'Orangerie were also on our list, but unfortunately, we were unable to secure tickets for those.
A masterpiece, with its unique use of space, Musee d'Orsay is housed within an old train station, in the neighborhood of Saint-Germain-des-Prés. It was here that (20 years ago!) I discovered Impressionism, and my admiration for Claude Monet, my all-time favorite painter, took root. I recall my mom challenging myself and my sister to seat near our favourite paintings, sketching them in our notebooks. The moving array of Impressionist paintings continues to captivate me but the large crowd of visitors on a Saturday afternoon somewhat dampened the experience. Sadly, we were restricted to just over an hour to explore the museum, as they began directing people to the exit from 5 pm, even though closing time was at 6 pm.
Slightly disappointed with such a short visit, we strolled along the Seine, crossing Ile de la Cite, until we reached Hotel de Ville, the seat of the Paris City Council since 1357. The current building, with a neo-renaissance style, was built on the grounds of the former Hôtel de Ville which burnt down during the Paris Commune in 1871. The square was busy and the 2024 Olympic Games rings attracted instagramers (and Olympic Games fans, like ourselves).
As the evening set in, we dived deeper into Les Marais, an historical Jewish quarter. Described by many as "trendy with a village feel", Les Marais was one of our favourite neighbourhoods, for its genuine character and laid-back ambience. The gay community settled in Les Marais in the 1980s and the area remains a hub of LGBT life in Paris today – look for the rainbow pedestrian crossings painted on the road.
Although we had no time to explore Marais cultural scene, its museums have much to offer, whatever your personal preference. The Pompidou Centre, easily spotted because of its size and brightly coloured tubes is a must visit – if you don't have enough time, at least take a look at it from the exterior. It is also said to have a good view from its rooftop (we will need to get back to see it for ourselves!).
With no reservation on a Saturday summer-like evening, we struggled to find a place to have dinner. Eataly, an international Italian restaurant, caught our eye initially, but with plenty of recommendations to explore, we decided to venture further. Les Philosophes, a traditional Parisian brasserie, attracted our attention while we were admiring an artwork at Carré d'Artists, located right in front. It was packed and had a line at the front. The waiter assured us it would be fast, so we decided to wait. As in most French cafes and restaurants, tables are super close which means you inevitably end up listening to your neighbors' conversations. We had fun making up stories about people around us. 😅
Although not superb, it was an agreeable meal with fast service – the daily special offered a comforting, homemade feel but the roasted duck was unseasoned and the French fries not crispy. Fortunately, Marais lived up to its reputation as a haven for delightful ice cream shops. Amoretto and Grom, are among the renowned international brands available, but we opted for a local specialty at Pozzeto. With two shops in the neighborhood (both with waiting lines!) it was well worth the wait.
Walking with our ice creams in hand, we headed towards the captivating Place des Vosges, one of Paris oldest squares. It was too dark for us to appreciate it so we agreed to return in our last day.
Navigate the City of Lights with Our Landmark Map