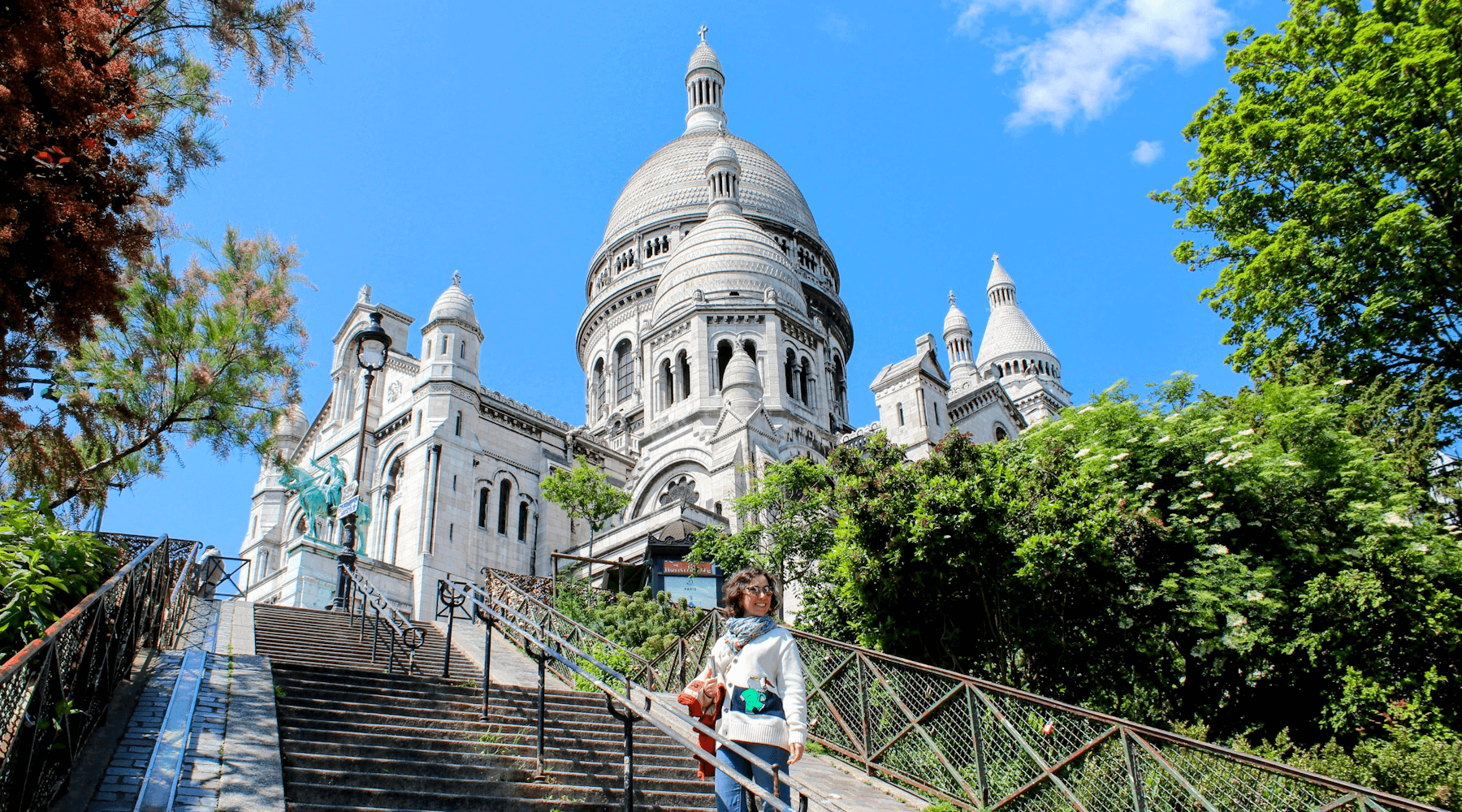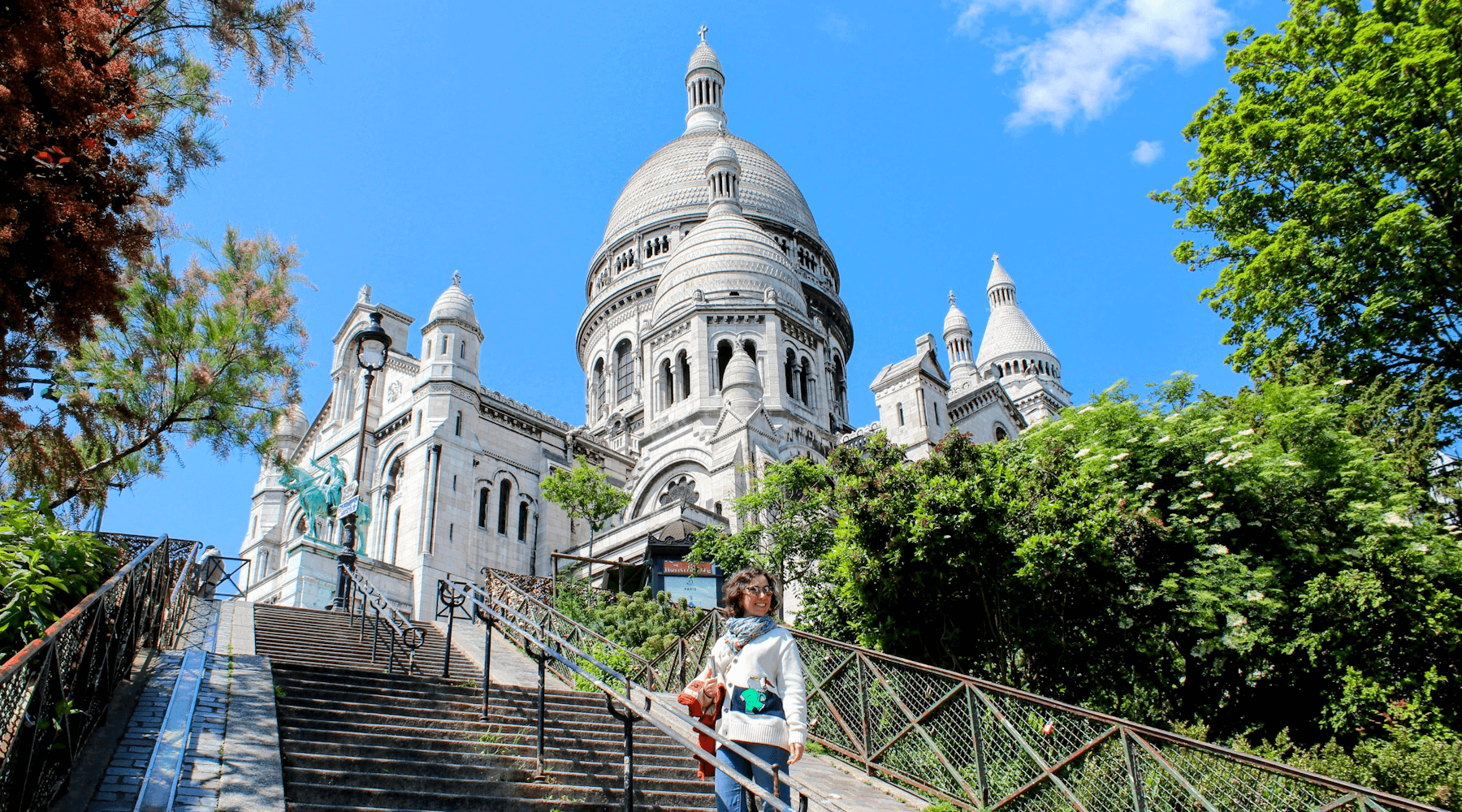 Bonjour Paris! A fabulous getaway to the city of Love
Bonjour, fellow adventurers! As we sit here, reminiscing about our journey through the City of Love, we can hardly believe it has been one whole month since we embarked on our romantic escapade to Paris.
Although João had initially planned a Disneyland weekend (his birthday present for me this year), we agreed to extend our stay to accommodate some extra days in Paris, celebrating our 1st wedding anniversary.
We spent 3 days meandering through Paris diverse neighborhoods and 2 full days in Disneyland, totaling 5 nights (3 in Paris, 2 in Disneyland). Choosing an early departure and late arrival flight was essential to maximize what we could do in the time off we had available.
It had been 8 years since my last time in Paris. Undoubtedly, the city preserves its timeless beauty and irresistible charm, unveiled in each neighborhood' unique characteristics: the artistic charm of Montmartre, the vibrant ambiance of Le Marais, the bohemian spirit of Saint-Germain-des-Prés and the upscale atmosphere of the Champs-Élysées. We have taken it all in and really enjoyed our time in Paris, but we have also faced the less idyllic realities of being in one of the world's most popular tourist destinations: crowds were overwhelming, lines seemed never-ending, and some parts of the city were smelly and lacked cleaning.
We invite you to join us on this journey as we unravel our Parisian escapade, explaining how we have combined Paris and Disneyland in 5 days and sharing some tips for you to make the most of your experience.
From Montmartre to Notre Dame
Following an early morning flight from Porto with Transavia, we touched down at Orly Airport eager to get into the city as early as possible. The airport lacked clear instructions on where to purchase train tickets, which delayed us slightly. Eventually, we managed to locate the Orlyval station, where we boarded a train to Antony; from there, we hopped on the RER to Gare du Nord, taking the metro to Place de Clichy, our final destination.
For our stay in Paris, we chose the conveniently located Ibis Montmartre 18ème. Although it lacked the lavishness of some Parisian accommodations, it fulfilled our needs for comfort and accessibility. With just a short three-minute walk to Place du Clichy, five minutes to Cimetière de Montmartre, and three minutes to Moulin Rouge, our hotel provided an ideal base for exploring the Montmartre neighborhood with easy metro connections to other Paris neighborhoods.
After checking in at Ibis Montmartre, we set off on a leisurely walk through the charming streets of Montmartre, heading towards The Hardware Societé for a well-deserved brunch. This trendy café originated in Australia and has now made its mark in the Montmartre neighborhood, with its fusion of Australian and French flavors provided in a lovely setting – sugary wall paint, light wooden furniture, colorful crockery, romantic windows over the city and fun neon's, all contribute to this place stylish vibe.
We opted for a mouthwatering pork belly with fried eggs and a delightful burrata – meat was tender, eggs were perfectly cooked and the burrata was creamy and flavor rich. The only thing less than perfect was the expresso which was too burnt.
Fueled by an enjoyable meal, we climbed up the stairs to Sacré-Coeur Basilica. Located atop the hill of Montmartre, the breathtaking basilica with its Roman-Byzantine architecture is known for its stunning white facade and commanding views of Paris. The surroundings are always tourist-packed, and it is important to be wary of tourist traps and burglars.
We decided not to go inside Sacre Coeur and instead circled around the impressive building on the lookout for Montmartre Vineyard. The vineyard covers a relatively small area of approximately 1,550 square meters and can hardly ever be visited by the public but is the oldest and last operational vineyard in Paris. Tucked away amidst Rue des Saules and Rue Saint Vincent, its charming quartier is also home to Lapin Agile (Paris's oldest bar-cabaret, still in operation) and La Maison Rose (a vibrant pink café, frequented by many artists during the early 20th century, including Pablo Picasso, Maurice Utrillo and Albert Camus). Its narrow-cobbled streets, lined with historic buildings and cozy cafés, exudes a romantic and artistic allure, distinctively Parisian.
Back up the hill again, we headed to Place du Tertre, a lively square where talented painters, sketch artists, and portraitists gather to showcase their work. We were hoping to purchase a painting of Paris but were slightly disappointed, as most artists were portraitists (and as much as we loved their work, we couldn't envision our portrait hanging in our living room wall😅).
Descending the hill again, we walked towards Place des Abbesses to find a rising attraction, "le mur des je t'aime". The wall, covering a surface area of 40m², is composed of 612 tiles, on which 'I love you' features 311 times in 250 languages. This work of art has gained popularity also due to its appearance in the Netflix show "Emily in Paris". Standing across the street, Eglise Saint Jean de Montmartre is one of the first examples of reinforced concrete in church construction. This original Art Nouveau church, adorned with beautifully painted murals, provided a moment of tranquility amidst the bustling Montmartre streets.
Before bidding adieu to Montmartre, we decided to visit Moulin Rouge, the world-famous cabaret known for its iconic red windmill on the rooftop and its legendary can-can dancing. While the cabaret's performances remain extravagant and glamorous, we couldn't help but notice that the building's surroundings seemed somewhat shady, with a street lined by old, decadent sex and video shops. Despite the sketchy street vibes, Moulin Rouge still wows audiences from all corners of the globe. No surprise, tickets were sold out for our entire Paris stay! We highly recommend returning to visit Moulin Rouge at night, where the vibrant neons and the red ambiance elevate the experience to a whole new level.
Strolling towards Notre Dame, where we hoped to get before sunset, we passed by the Opera, mesmerized by its architectural splendor, and briefly explored Galeries Lafayette 3 buildings:
Gallerie Lafayette Haussmann: the iconic flagship building features a stunning glass-domed ceiling, housing a wide selection of luxury fashion brands and designer boutiques
Gallerie Lafayette Homme: Catering specifically to men's fashion, this building offers a sophisticated shopping experience with a curated collection of high-end menswear, accessories, and grooming products.
Gallerie Lafayette Gourmet: A food lover's haven, this building boasts an exquisite array of gourmet delights, from artisanal cheeses and chocolates to fine wines and fresh produce.
In need of a refreshing beer, we made a pit stop at "Le Capucine", facing the renowned L'Olympia, before continuing our journey towards Place de Vendôme, to admire the innumerous luxury brands and iconic hotels, including the illustrious Ritz Paris. Rue de Rivoli then led us to the picturesque Jardin des Tuileries, bustling with life despite it being a weekday evening. We caught a distant glimpse of the Louvre before meandering along the riverbank, where friends enjoyed snacks and drinks, and fitness enthusiasts pursued their evening workouts.
Crossing Pont au Change by sunset, we reached Notre Dame and sat in the stalls, appreciating the ongoing construction and restoration efforts after the fire. Despite the scaffolding, glimpses of revived parts filled us with hope for its future renewal. Large photos of Notre Dame after the fire decorated the construction barriers, showing the miraculous preservation amid significant destruction.
Exhausted after a long day, we savored a satisfying Onion Soup and Croque Madame at Le Metro Restaurant, overlooking the busy Latin Quarter, right before jumping in the metro back to the hotel. 
Navigate the City of Lights with Our Landmark Map