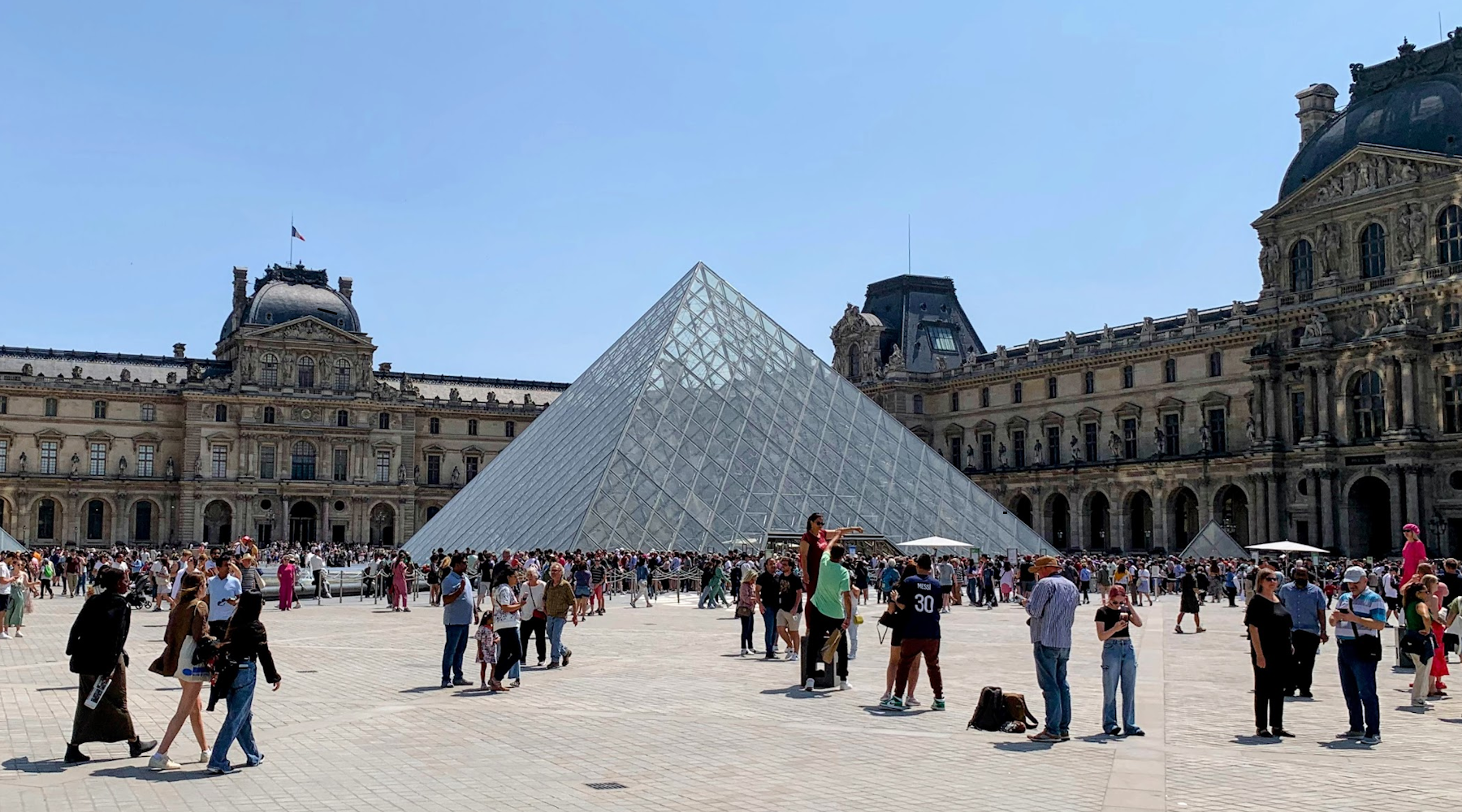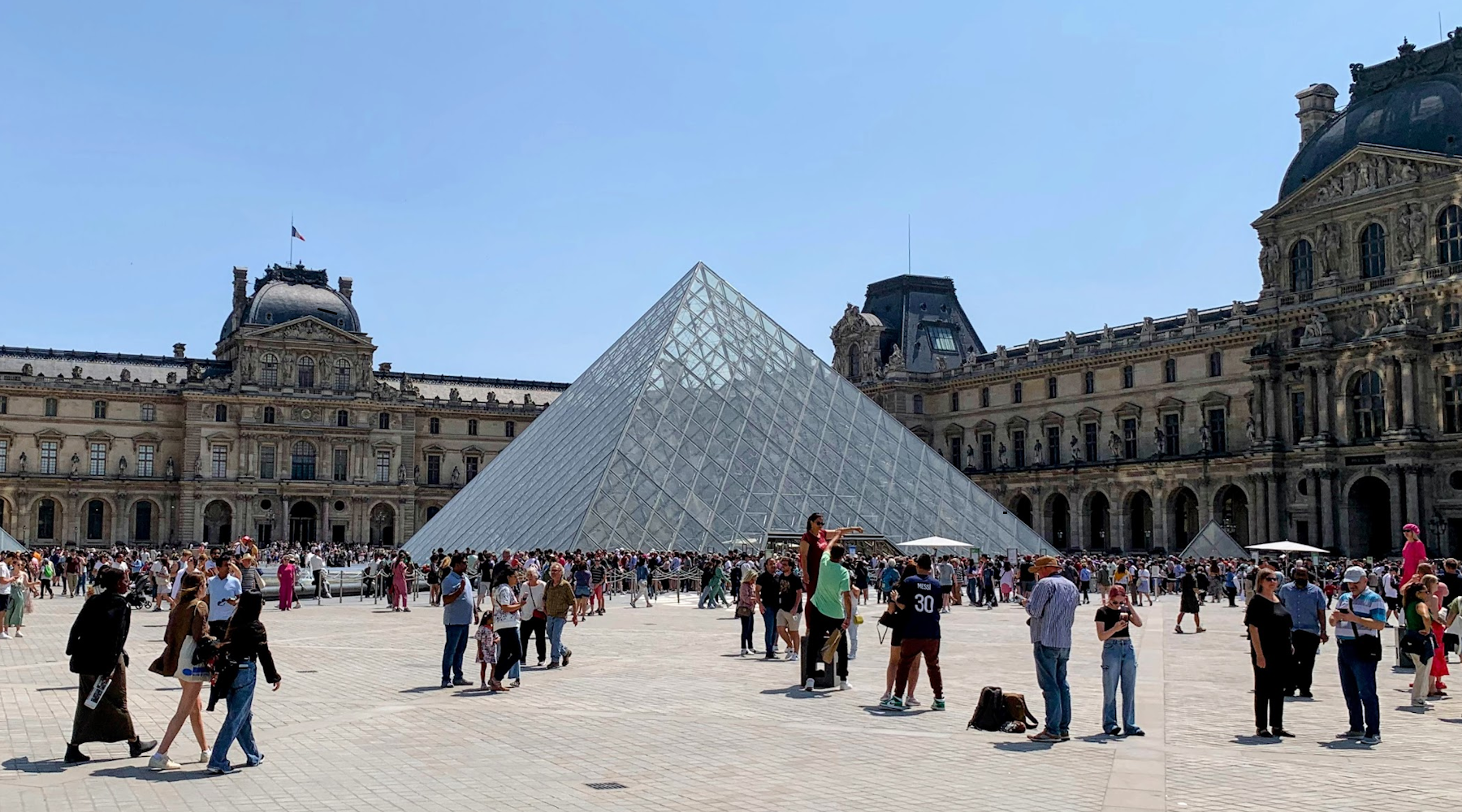 From Galettes to Galleries: A Vibrant Finale to Our Parisian Adventure
On our final day in Paris, a Monday, as our flight was scheduled for later in the evening, we wanted to revisit our favorite places, do some shopping and embrace the energy of the city on a vibrant weekday. After stashing our luggage at the Montmartre hotel, we made a list of "must-do's" before heading down to the river, ensuring we had enough time to pick up our luggage before departing for the airport.
We kicked off our day with a visit to BO&MIE, located at 18 R. de Turbigo. This innovative boulangerie specializes in a selection of breads crafted through natural leavening and fermentation, along with exquisite pastries. BO&MIE strives to balance eco-responsibility and affordable prices with a menu that rotates every 6 to 8 weeks to accommodate seasonal products. The lively atmosphere was filled with locals on the move, not only for breakfast but also for lunch, grabbing a delectable array of homemade quiches, sandwiches, salads, and tartines. The quality-to-price ratio was exceptional and their coffee and croissant our favorite throughout the entire trip.
The final day provided the perfect opportunity for some leisurely shopping (and a bit of window shopping). Our first stop was Hema, a Dutch variety chain store known for its affordable yet well-designed household goods. While we weren't particularly eager to dive into a shopping spree, we were certainly curious to take a look. One of its outlets was conveniently located behind Les Halles, once Paris central fresh food market, which last operated on 12 January 1973, after which it was demolished and replaced by a hugely unsuccessful and unpopular underground shopping centre that I recalled visiting with my parents in 2003. That building was demolished yet again in 2010 and replaced by the Westfield Forum des Halles, a modern shopping mall built largely underground and directly connected to the massive RER and Metro transit hub of Châtelet–Les Halles.
After spending some time recollecting how this area used to look, we went back to galerie d'art "Carré d'artistes – Marais" at 29 rue Vieille du Temple. Standing right in front of the renowned restaurant "Les Philosophes", this is one of the many galleries from an art network offering a curated selection of certified artwork at varying price points. It was closed when we first came to dine at "Les Philosophes" so this time we returned with the intention of purchasing a painting. With over 40 galleries spanning France and beyond, it promotes the work of more than 600 emerging artists worldwide it proved to be the perfect place from where to bring a very special souvenir.
With our new painting carefully tucked away, we ventured towards Rue de Rivoli, a storied street named in commemoration of Napoleon's triumphant victory at the Battle of Rivoli in January 1797. Bustling with commercial activity, it features both high-end fashion boutiques and renowned street brands, stretching across an area of approximately 3.07 kilometers, from the 1st to the 4th arrondissement. Approaching the intersection with Rue du Pont Neuf, we were mind blown by Louis Vuitton Paris HQ, opposite the Samaritaine (a department store located in an iconic Art Nouveau building). An artistic installation representing the contemporary artist Yayoi Kusama (who signed a new collaboration with Louis Vuitton) decorates the brand's HQ building with yellow, red, blue, green and silver touches, an allusion to the flagship print of the Japanese artist's new collaboration with the brand.
In the mood for luxury fashion brands, we made a small detour to see Emily in Paris "Savoir" office. Located very close to Jardin du Palais Royal, the fictitious firm office is another instagrammable spot for Netflix series fans. Once a residence for royal families, before the grandeur of Versailles took center stage, Palais Royal still stands at the heart of Paris, housing significant institutions like the Conseil d'État, the Ministry of Culture, and the Comédie Française theatre. Its serene garden is the ideal spot for a leisurely stroll, shaded by the graceful lime and chestnut trees, while the original double benches, displaying inspirational quotes, are idylic for avid book readers.
As we headed to Saint-Germain-des-Prés for lunch, we made a pitstop at Place du Carrousel to catch a glimpse of the Louvre's Pyramid. After crossing Pont du Carrousel and continuing through Rue Dauphine, we arrived at the charming Breizh Café on Rue de l'Odéon. Owned by a Franco-Japanese couple, the place is renowned by its buckwheat galettes, mouthwatering, sweet crêpes and dedication to using the freshest ingredients and perfecting the galette recipe. While classics like egg, ham, and cheese are on the menu, you'll also find inventive flavor combinations that elevate the crêpe experience to new heights. Service was on the slow side, but staff was friendly and the food was seriously tasty. The inviting outdoor seating area – very Parisian – provided the perfect setting to share sweet memories and reflect on our awesome first-year anniversary before bidding adieu to this enchanting city.
Navigate the City of Lights with Our Landmark Map