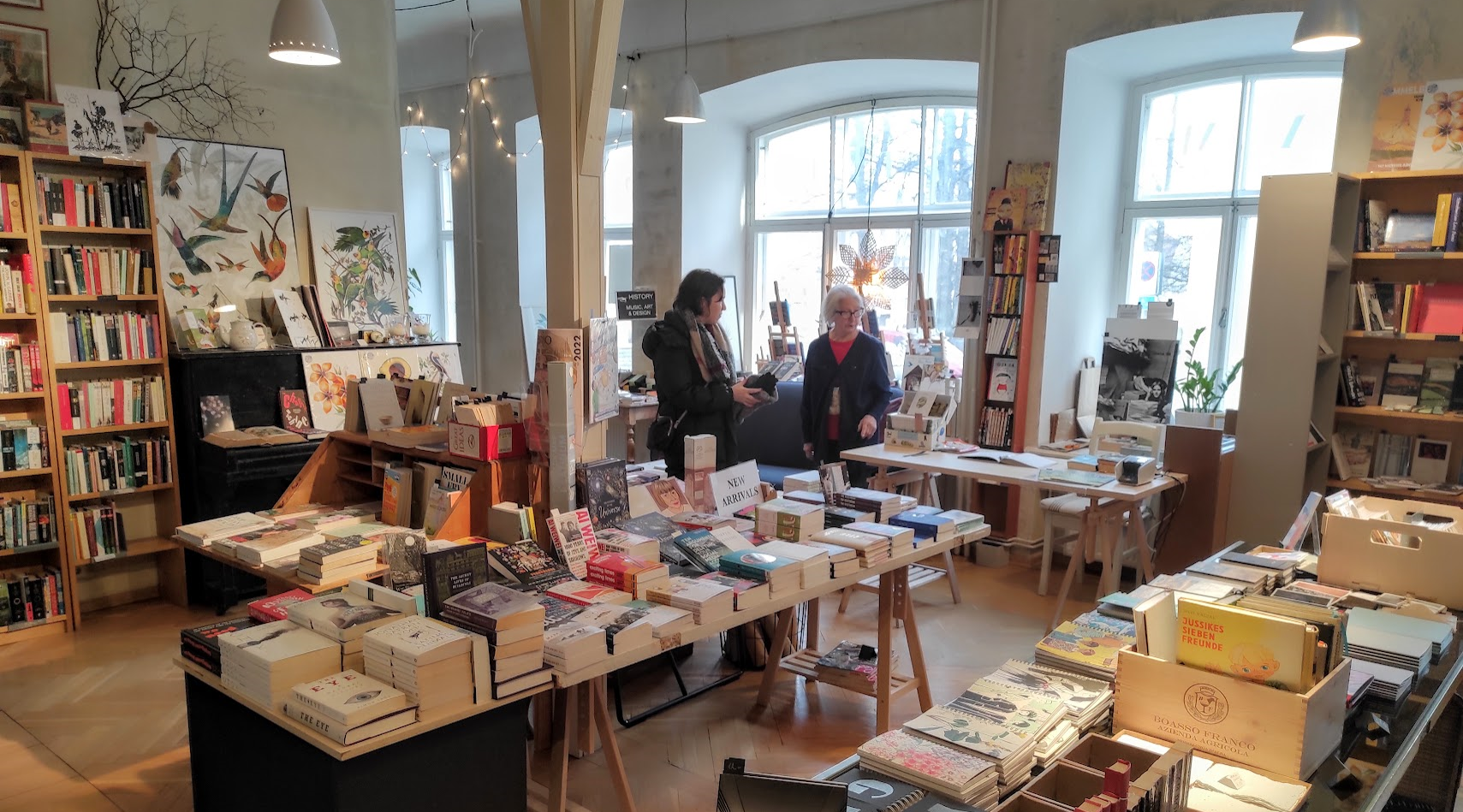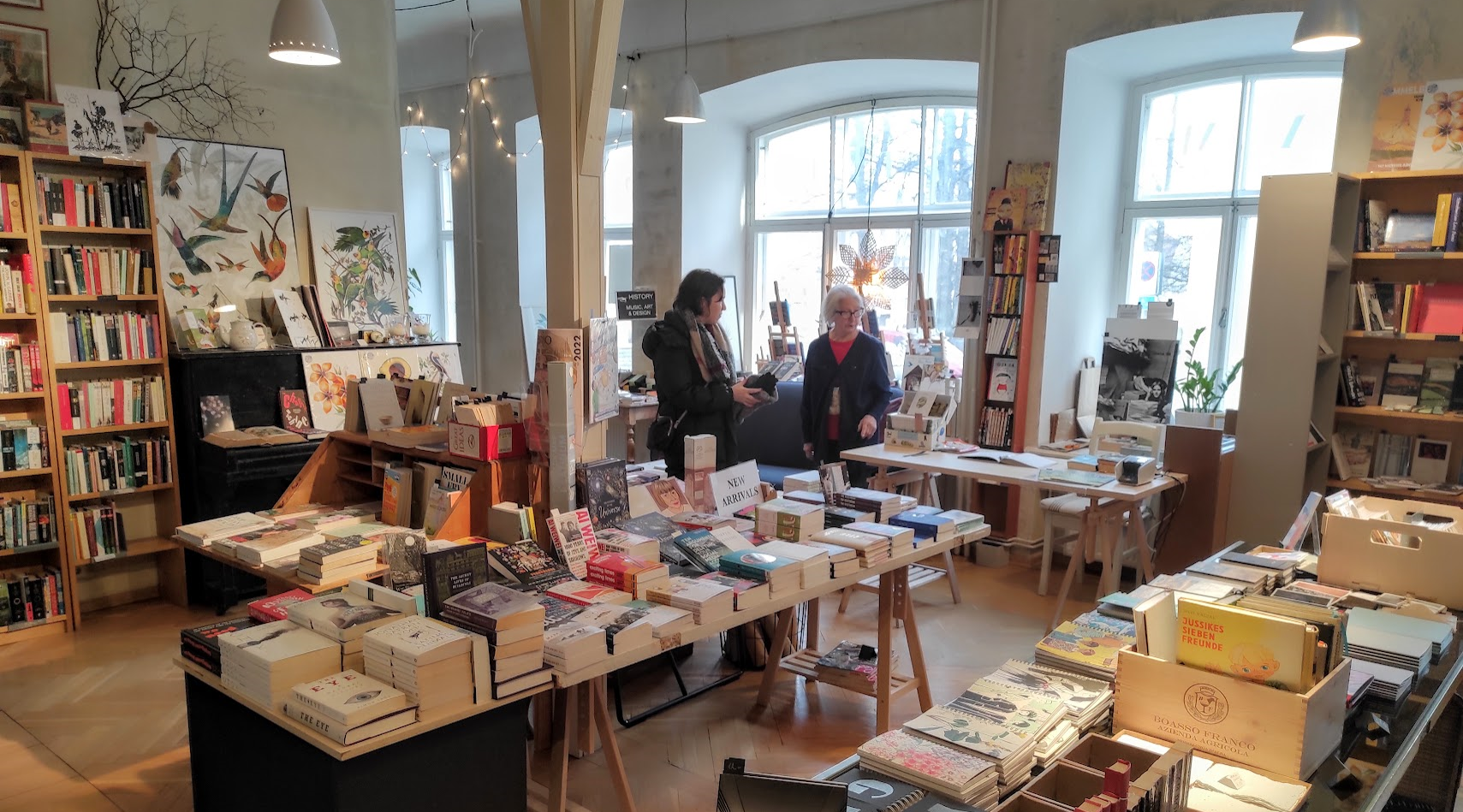 Rüütel & Matilda Bookshop: A Cozy Literary Haven in the Heart of Tallinn
Last February, while exploring the charming streets of Tallinn, Estonia, we stumbled upon a hidden gem nestled in the heart of the old Town. On a cold and windy day, after visiting the magnificent Alexander Nevsky Cathedral, we sought refuge from the biting wind and embarked on a quest to find a warm coffee shop. Little did we know that our search would lead us to an unexpected treasure – Rüütel & Matilda English Bookshop. It was a delightful surprise that enriched our visit to Tallinn in more ways than one.
As we descended through the picturesque Long Boot (Pikk Jalg) street, we found ourselves standing before the entrance of Rüütel & Matilda. Stepping inside, we were greeted by the warmth and coziness that only a well-loved bookstore can provide. Eve, an 80-year-old lady who happened to be the mother of one of the owners, welcomed us with open arms. Her love for books was palpable as she regaled us with tales of Tallinn's history and shared stories of the nearby buildings. Her deep knowledge and passion for the city created an immediate connection, making us feel like cherished guests.
Rüütel & Matilda English Bookshop truly caters to the bibliophile's heart. This charming bookstore exclusively sells English-language books, both new and used, spanning a vast range of genres. From timeless classics to contemporary romances, you can find literary treasures from around the world within its walls.
Photos courtesy of the owners Ruta Nõmmela and Madis Mikkor (pictured), photography by Lisett Kruusimäe and Riina Varol
One aspect that sets Rüütel & Matilda apart is its commitment to promoting Estonian authors to an international audience. The shop boasts a special shelf dedicated to Estonian writers whose works have been translated into English. This unique section allows visitors to delve into the rich literary heritage of Estonia, experiencing the country's distinct voice and perspective.
Enthusiastic to explore the works of local Estonian authors, we approached the warm and knowledgeable lady at Rüütel & Matilda English Bookshop for recommendations. Her eyes sparkled with a deep love for literature as she introduced us to two remarkable books. The first, "Estonia: A Modern History" by Neil Taylor, offered a comprehensive insight into the country's fascinating historical journey. This immersive account allowed us to grasp the intricacies of Estonia's cultural tapestry. The second suggestion, "The Man Who Spoke Snakish" by Andrus Kivirähk, an adventure in a world where ancient beliefs and mythical creatures intertwined with human experiences. With gratitude, we left the bookshop, armed with these remarkable reads that promised to deepen our connection to Estonia and its vibrant literary heritage.
In addition to their book-selling endeavors, Rüütel & Matilda actively encourages book donations. This process involves patrons making their selections, with the remaining books offered to the Estonian Printing Museum for recycling purposes. The recycled materials are then transformed into notebooks, which are sold at the bookshop. This thoughtful approach not only supports sustainability but also contributes to the local literary ecosystem.
If you find yourself wandering through Tallinn's enchanting Old Town, make sure to visit Rüütel & Matilda English Bookshop. Its inviting atmosphere, knowledgeable staff, and diverse selection of English-language books make it a haven for book enthusiasts and travelers alike. Whether you're searching for a literary classic or seeking new voices, this bookstore promises to captivate and inspire.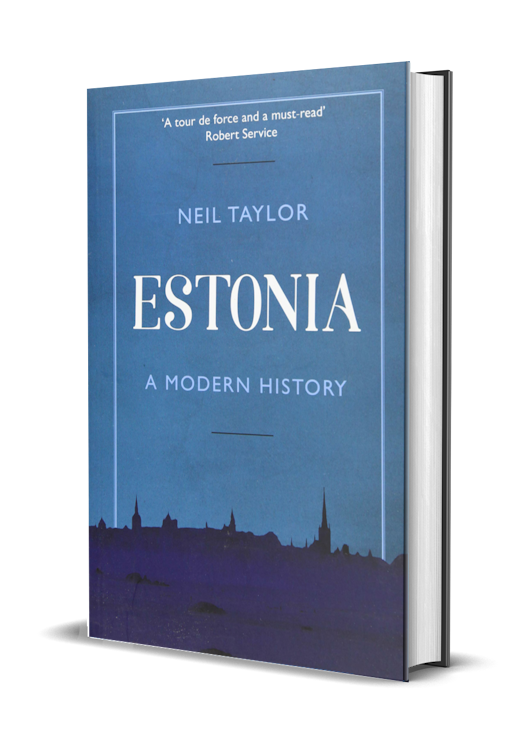 ESTONIA: A modern history
Despite its modest population of 1.3 million, Estonia stands out among Europe's nations with its remarkable economic growth. In Neil Taylor's groundbreaking English-language history, readers are taken on a compelling voyage through the struggles and triumphs that have shaped this small Baltic state. Spanning a millennium of occupation by various powers including the Danes, Swedes, Germans, and Russians, Taylor chronicles Estonia's enduring resilience and the arduous path it traversed to achieve its current state of prosperity. This comprehensive account sheds light on the multifaceted story of Estonia, offering a captivating narrative of its complex historical journey.
Buy now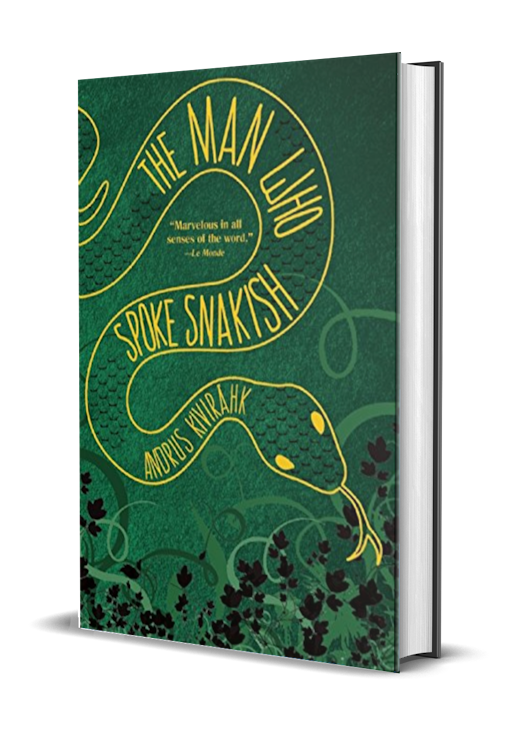 The Man Who Spoke Snakishy
The Man Who Spoke Snakish has become a beloved bestseller in Estonia, so widely recognized that it has inspired a popular board game. This imaginative and poignant tale follows the journey of a young boy entrusted with the vital role of safeguarding ancient traditions amidst the encroachment of modernity. Its popularity and cultural significance in the author's homeland make it a captivating read that resonates with readers both within and beyond Estonia's borders.
Buy now